Franchir la ligne des horizons lointaines,affronter l'inconnu,la peur....braver les lois de gravité,du raisonnable ,s'évader,s'égarer dans les mondes qui n'existent pas;voyager à l'infini ,dans la démesure.Partir.Repousser les limites,briser les entraves.Se libérer.Traverser les galaxies,explorer le trou noir ,s'en sortir pour se lancer dans la gueule de l'impossible,chasser les chimères...Welcome to madness!!!

https://youtu.be/zg5hrtgorrc

no raison to stay is a good raison to leave
pero las formas no son solo dominio de la obscuridad,lo claro también puede ser captivante.Las sombras se desimulan, se camuflan,son cameleones y mutantes al mismo tiempo.Las miro y me miran.Las veo y me sorprenden.Pero ahi las capto....

It's also about moving forward towards an amazin et enthralling unknown

nothing is real:everything is a fantasy,fucked,an illusion

DON'T LET A GOOD DAY RUIN YOUR SHIT LIFE

VOLARE,OH-OH,CANTARE,OH-OH-OH-OH...................................................................................................................................
---
Symphonie du nouveau monde

who knows?
What is all about?Is it a deliciosly mysterious darkness full of thrilling expectations or a threatening,cold nowhere? Is it a symphony of joy,the orgasmic cry of liberation or a swan song? everything is possible.

Le double sens, le non dit, l'ambiguité apparente et l 'interprétation équivoque, les variables constantes de l'incertitude,la possibilité des lectures multiples et variées sont mes outils de la création.
1917: what the hell was it?

Une double révolution.......

Spirale infernale,encerclement;spirale à l'infinie,on est bien là dedans,on est heureux d"y échapper....

MAGRITTE'S EYE IS WATCHING YOU

Deuxième intitulé
AD ASTRA
Wanna join me on a trip to the end of the lands?
Fusion Assemblage Association Intégration Séparation

Organitronc c'est la fusion diabolique et subliminal des éléments organiques et orgasmiques,c-est interpénétration des ossements ,des fibres,des organes, c'est la Création des nouvelles entités métaphysiques

BIG BROTHER IS WATCHING YOU

C'est le pied!!!
СОЛНЦЕ СВЕТИТ В ЛЕВЫЙ ГЛАЗ ,

,ЗАГОРАЙ МОЯ НОГА!!!

Органитрон ,это нереальная реальность ,это соприкосновение необычных материй и их перевоплощение

мы связаны, мы повязаны ,

мы говорим и подрозумеваем ,

мы в сетях ;

нам холодно, нам голодно ,

но мы живём

7minutes of unnecessary panic

good-by!! salut! aufviederseen!

apaga la tele, vive tu vida

épisode1:S'envoyer en l'air

épisode2 Cultiver son jardin secret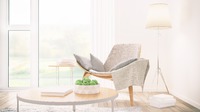 ORGANITRONC XXL555
Don't believe everything you think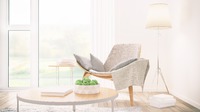 Votre titre
Voici l'endroit pour votre texte. Cliquez ici et commencez à taper. Ipsum quia dolor sit amet consectetur adipisci velit sed quia.
Veritatis et quasi architecto beatae vitae dicta sunt explicabo nemo enim ipsam voluptatem quia voluptas sit aspernatur aut odit aut fugit sed quia consequuntur magni dolores eos qui ratione voluptatem sequi nesciunt neque porro quisquam est qui.